Stars React To iHeartRadio Music Awards Nominations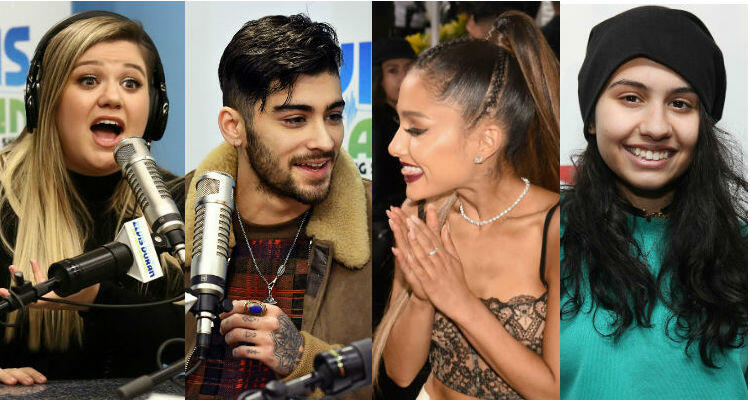 The iHeartRadio Music Awards are officially back! The nominees for this year's star-studded awards show were revealed today (Jan. 4), as well as the very first performer: Bruno Mars. The 2017 iHeartRadio Music Awards returns to the historic Forum in Los Angeles on Sunday, March 5th, and will be televised live on TBS, TNT and truTV at 8 p.m. ET/5 p.m. PT and simulcast on iHeartMedia stations nationwide, as well as on iHeartRadio, the all-in-one digital music and live streaming radio service.
For the fourth straight year, the iHeartRadio Music Awards will celebrate the amazing music that was heard throughout the year across iHeartMedia radio stations nationwide and on iHeartRadio. Drake leads nominees with 12 nominations, including Male Artist of the Year while The Chainsmokers received 11 nominations, including the Best New Artist category presented by the all-new 2017 Subaru Impreza®. Other artists who have received multiple nominations include Rihanna, twenty one pilots, Justin Bieber, Ariana Grande, Beyoncé, and Sia. Check out the full list of nominees HERE.
[RELATED: Drake, The Chainsmokers & More Nominated For 2017 iHeartRadio Music Awards]
As a signature sponsor of the awards show, Chase debit and credit cardholders will have the opportunity to purchase tickets first. The exclusive Chase Cardholder Pre-sale starts January 4 at noon ET/9 a.m. PT and runs through January 6 at noon ET/9 a.m. PT, or until tickets sell out. Chase cardholders can visit iHeartRadio.com/Chase for the opportunity to purchase tickets using their Chase debit or credit card. Tickets go on sale to the general public starting January 7 at 10 a.m. PT, and will be available on Ticketmaster here.
With the exciting news of the nominations out today, many of the nominees have shared their reactions with us and on social media. Check it out below:
woke up to amazing news! we were nominated for 11 @iHeartRadio awards! thank you soo soo much! thats really just incredible! So grateful

— THE CHAINSMOKERS (@TheChainsmokers) January 4, 2017